Careers
Our people are key to our success. We put collaboration above hierarchy, underscore our commitment to client service with quality and integrity, and encourage open dialogue with our partners as well as our own teams. We're dedicated to making Coughlin Porter Lundeen a great place to work and to building careers so that, together, we thrive.
Current
Opportunities
4 positions
Our Culture at a Glance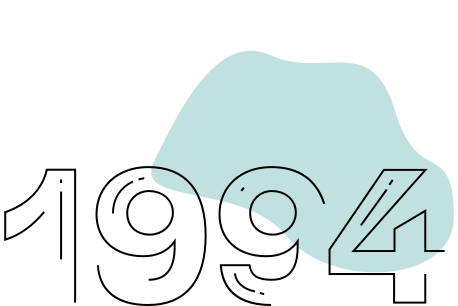 Coughlin Porter Lundeen was founded in 1994 by Jim Coughlin, Steve Porter, and Terry Lundeen. Since then, Coughlin Porter Lundeen has grown steadily from a team of six to a firm of more than 100.
Our team donates hundreds of hours each year, both locally and internationally. Members of our team also serve on executive boards of nonprofit organizations including Construction for Change and A4LE.
Our team helps guide the industry, contributing to the development of seismic codes and trends, as well as shaping drainage standards and codes.
We make time for fun, gathering for company outings, holiday parties, picnics, team hikes, Mariners and Sounders games, community service outings, and more!
We select our projects carefully, working in a variety of markets, prioritizing relationships, and striving to select innovative work that excites us!
We're a team outside the office too, with soccer and softball teams representing Coughlin Porter Lundeen in local leagues.
Every employee works from our Seattle headquarters. We balance the horsepower of a large firm with small-team values and service.
We don't believe in corner offices or closed doors. Everyone, from principals to interns, collaborate and work together.
The office shuffleboard isn't just for show. It plays host to the annual, high-stakes tournament, and countless lunchtime/afternoon pickup games.
Our projects have won awards including AIA Honor Awards, five "of the year" NAIOP Awards, ENR Regional Best Projects, and many more.
We're active in the community, both as individuals and as a team. Our staff are advocates for the causes most important to them, regularly donating time and talent.
Our portfolio is extremely diverse, reflecting work in the commercial office, culture and arts, health care, education, hospitality, and multi-unit residential markets.
Mentorship and Career Development
One size does not fit all when it comes to career development. While our departmental structure provides direction and organization, it doesn't limit us. Instead, we provide flexible, individual-focused career tracks and an environment where every employee – regardless of level or longevity – is encouraged to advance and grow.
Mentoring
New hires are paired with a peer mentor to assist with office integration and training
All employees are matched to a principal mentor who will be involved with ongoing career mentoring, informal check-ins, and performance reviews
Engineers and technicians are included in blended mentoring groups led by experienced project managers and associates
Project teams are tailored to encourage mentoring and collaboration
Career Development
Detailed descriptions of each career track position are reviewed with each engineer to track growth and target areas for continued development
We support each employee's growth at an appropriate pace while providing new challenges with each project
Professional development opportunities are varied: internal workshops, conferences, technical development groups, and professional organization engagement
Intern

Open to students working toward their BS or MS engineering degree
Work under direct supervision of engineering teams
Options include full-time summer positions and part-time during school year

Staff Engineer

Diverse range of projects
Design of major project elements
Internal design coordination
Active with construction administration
Typically 0-5 years' experience

Project Engineer

Typically licensed or licensing is imminent
Project design and internal design coordination
Mentor staff engineers
Increasing client interaction
Receive project management training
Typically 4-9 years' experience

Project Manager

Supervise projects and provide quality control
Manage scope, schedule, and budget
Mentor staff
Actively build client relationships
Increasing leadership opportunities
Typically 8+ years' experience

Senior Project Manager

Exhibit exemplary project and staff supervision skills
Continued staff mentoring role
Respected firm leader for certain markets or technical areas
Opportunity for continued advancement for those not interested in firm leadership

Associate

Increasing staff leadership role
Maintain client relationships and conduct business development activities
Mentor staff
Developing toward principal role

Principal

Overall firm guidance
Responsible for client relationships in critical markets
Highly active with staff
Typically promoted from within firm
Benefits
Comprehensive Medical, Dental, and Vision Coverage
401k Matching
ORCA Transportation Pass
Gym Reimbursement
Paid Time Off (PTO)
Merit Bonuses
Merit Reimbursement for Continued Education, Professional Societies and Professional Registrations
The Annual Holiday Party (Trust us— this is a benefit!)
Federal Transparency in Coverage
In compliance with the Federal Transparency in Coverage rules, Coughlin Porter
Lundeen is posting the allowed charges for the self-insured health plan here:
https://premera.sapphiremrfhub.com
Calling Seattle Home
According to Forbes, Seattle is ranked sixth in the country for "Best Places for Business and Careers," and is among the "16 Best Places to Live in the US." According to Business Insider, Seattle has one cultural attraction for every 354 people, placing it in the number one slot in a list of the 20 best US cities for culture. And here are some tips and some of our favorite reasons to live in Seattle — we can't wait for you to feel it all for yourself.
Relocation Resources and Tips
Coffee & Lunch in our Neighborhood
Out-of-Office Time in our Neighborhood