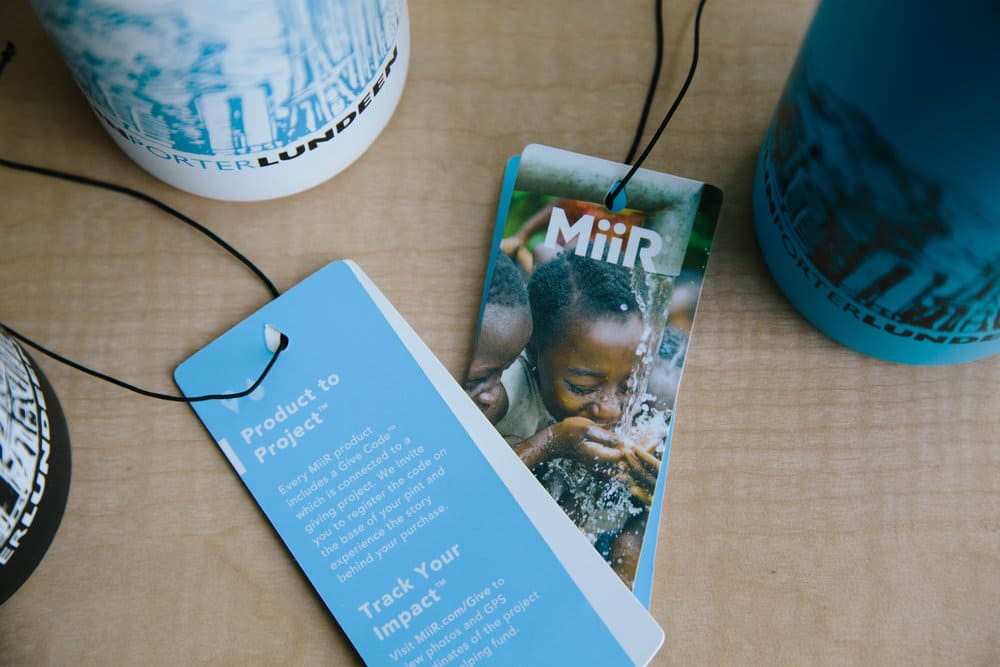 This summer, we partnered with Seattle-based MiiR to create a meaningful, lasting, (and rad!) product for our team.
Water bottles were on the must-have list for our staff this year. And while we knew we could simply slap a logo on a water bottle, we thought, could we do more? After all, "Community" and supporting the causes that are most important to our staff and city, is one of our core values. And shouldn't our values extend to even the smallest things we do?
We worked closely with the MiiR team to create one-of-a-kind employee appreciation item. MiiR, a Certified B-Corp, is built on the "product to project" platform, using revenue to empower communities and lives around the world. A percentage of every MiiR purchase funds a trackable giving project, notably, clean water and health initiatives. From Nicaragua to Laos, MiiR's mission impacts rural and urban locations around the world. Local, mission-based, and fun to work with, they were undoubtedly the right production partner.
Image credit: MiiR
We wanted to complement the great cause with a great design and customize the water bottles for Coughlin Porter Lundeen. Created in-house, the sketch of the Seattle skyline on the bottles was created in-house. (It's something we appreciate as a PNW-based firm!) Even though we love the sketch and colors, it's the bottom of the bottle that may be our favorite. There, an etched tracking code connects the bottle to a unique giving project somewhere in the world. When entered on MiiR's website, our team can track the status of the project, see photos, and learn how their bottle contribution helped a community initiative. Pretty amazing, right?
Released at our latest all-company gathering, the Fall quarterly party (which was hosted at the Westland Distillery), the Miir bottles were a huge hit with our team. We're grateful for Miir's team, mission and partnership.
At the flagship store in Fremont, you can sip a coffee, fill your growler with an on-tap beer, lounge with friends, browse Miir goods, and see information on the Miir Give and community. Purchases of both beverages and products (like bikes, notebooks, and yes, water bottles) fund Miir's giving projects. Focused on being a gathering place for the local community, the shop also regularly hosts events and seminars.
Check out the video to learn more about MiiR and their mission: