Located in the heart of the International district, The Publix Hotel first opened in 1927. After being closed for more than a decade, in 2014 the historic building underwent a full rehabilitation, transforming the once single-room occupancy, 8 x10-room hotel, into a trendy multi-family, six-story apartment complex.
Thoughtful touches like the restoration of its original doors and wood paneling honor the building's past, while more modern amenities like a high-design lobby space, roof-top deck, dog run and bike storage attract modern tenants.
This April, The Publix was awarded the Valerie Sivinski Award recognizing achievement in historic preservation and outstanding rehabilitation of historic structures. Each year the SHPO (State Historic Preservation Officer) selects three recipients to be honored with this prestigious award.
Our team contributed to the project as the structural engineers of the renovation. An incredible group of people worked to restore and modernize this historic Seattle gem, and we feel grateful to have been a part of it.
See what it looks like now: publixseattle.com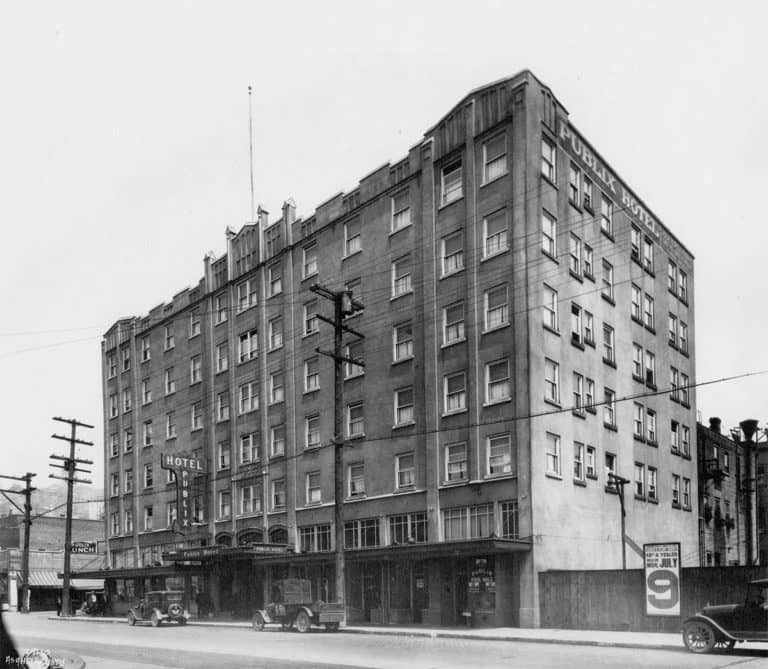 Image Credit: Spectrum Development Solutions, Publix Hotel Archives, and Doug Scott